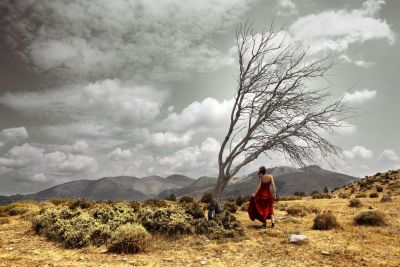 Windstorm Insurance. Quality Coverage At Great Rates.
Ever stood at your window, watching the trees dance wildly in the wind, and wondered about the safety of your home? You're not alone. For residents of El Cajon, San Diego County, CA, windstorm insurance is not just a line item on a to-do list, but a crucial layer of protection. And here at Domingo Jimenez Insurance, we're on a mission to guide you through its ins and outs. So, shall we?


Get a Quick Quote Or Provide Us With More Info
Why Is Windstorm Insurance a Must?
While the gentle breezes of El Cajon, San Diego County, CA can be calming, the storms, well, they're another story. Regular home insurance might not cover damages caused by windstorms, and trust us, they can be significant! From torn roofs to broken windows, windstorms spare nothing. At Domingo Jimenez Insurance, we've seen and helped residents recover from such damages, affirming the critical role of windstorm insurance.
Typical Claims Covered Under Windstorm Insurance
So, you ask, what's covered? Let's shed some light on typical claims under windstorm insurance:

Roof Damage
From missing shingles to complete tear-offs, when windstorms hit hard, roofs often pay the price.

Broken Windows
Flying debris and high-speed winds can easily shatter windows, leading to potential indoor damage.

Fallen Trees
Trees can become hazardous projectiles, damaging properties and vehicles.
Why Choose Domingo Jimenez Insurance for Windstorm Insurance?
Why us? Because at Domingo Jimenez Insurance, we're more than just an insurance agency. We're your neighbors, familiar with El Cajon, San Diego County, CA's unpredictable weather patterns. Our commitment is unparalleled, offering tailored solutions and immediate assistance when the storm hits. Remember, for any queries or support, we're just a call away at 619-444-1141!
Getting on Board!
Want to shield your home against the mighty winds of El Cajon, San Diego County, CA? It's straightforward! Start by evaluating your property, noting potential vulnerabilities. Then, give Domingo Jimenez Insurance a shout. We'll be right by your side, ensuring you get the best coverage tailored to your needs. And always feel free to buzz us at 619-444-1141 for any questions or clarifications.
Wrapping Up
In conclusion, windstorm insurance isn't just an option; it's a necessity for every homeowner in El Cajon, San Diego County, CA. With the unpredictable fury of nature, better to be safe than sorry. So, don't delay! Get the protection your home deserves with Domingo Jimenez Insurance. And remember, whenever you need a hand, our team is available at 619-444-1141.
Ready to weather any storm? Dive right into our online quote request form and bolster your home's defense against windstorms.