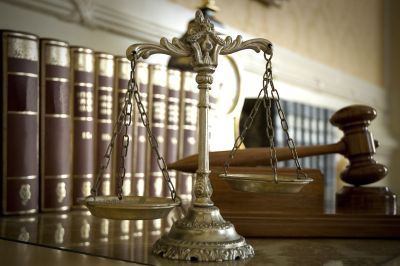 Product Liability Insurance. Quality Coverage At Great Rates

Legal Protection

Peace of Mind

Financial Security
Why Product Liability Insurance is Essential
Welcome to our comprehensive guide on Product Liability Insurance in El Cajon, San Diego County, CA, proudly brought to you by Domingo Jimenez Insurance. In today's dynamic market, businesses need to stay protected against unforeseen risks. Product liability insurance is a critical component of this protection, offering a safety net against claims arising from product-related injuries or damages. Let's dive into what it is, why it matters, and how Domingo Jimenez Insurance can help safeguard your business.
What is Product Liability Insurance?
Product liability insurance is designed to protect businesses against claims of personal injury or property damage caused by products they sell or supply. It's not just for manufacturers; retailers, distributors, and suppliers can also be held liable. This insurance helps cover legal fees, settlements, and medical costs, ensuring that your business can continue to operate without crippling financial burdens. Need more information? Call us at 619-444-1141.
Common Claims Covered by Product Liability Insurance
Defective Manufacturing: When products are improperly manufactured and cause harm.
Design Defect: Products with inherently unsafe designs.
Failure to Warn: Inadequate instructions or warnings leading to misuse of a product.
Real-Life Scenarios
Imagine a scenario where a toy manufactured by your company is found to be hazardous, leading to a child's injury. Without product liability insurance, your business would face a costly legal battle and potential settlement fees, not to mention the damage to your reputation. With Domingo Jimenez Insurance's coverage, you'll have the support needed to navigate these challenging situations. Remember, we're just a call away at 619-444-1141.
Why Choose Domingo Jimenez Insurance?
At Domingo Jimenez Insurance, we understand the unique challenges businesses in El Cajon, San Diego County, CA face. Our tailored product liability insurance solutions are designed to provide comprehensive coverage that meets your specific needs. With our expert team and customer-centric approach, we ensure you have the right protection in place. Contact us at 619-444-1141 to learn more.
Getting Started with Domingo Jimenez Insurance
Ready to secure your business with product liability insurance? Reach out to Domingo Jimenez Insurance for a personalized consultation. Our experienced team will guide you through the process, ensuring you have the coverage that aligns with your business needs. Don't wait for a claim to realize the importance of this insurance. Protect your business today. To get started, simply call us at 619-444-1141 or fill out our online quote request form.
For more details or to schedule a consultation, contact Domingo Jimenez Insurance at 619-444-1141 or visit our online quote request form. We're here to help you navigate the complexities of product liability insurance and ensure your business is fully protected.