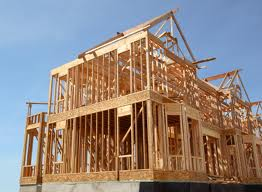 Course of Construction Insurance. Quality Coverage At Great Rates

Hey El Cajon, San Diego County, CA builders and dreamers! Have you ever thought about the 'what ifs' during a construction project? What if an accident occurs on-site? Or a sudden storm damages your almost-finished building? That's where Course of Construction Insurance comes into play, and it's something Domingo Jimenez Insurance takes seriously.
What is Course of Construction Insurance?
Course of Construction Insurance, often known as 'Builder's Risk Insurance,' is like a guardian angel for your construction projects. It's a specialized type of property insurance which helps protect your building projects from unforeseen events. Think of it as a safety blanket that covers your project from groundbreaking to completion.
Weather-Related Incidents
Common Claims in Course of Construction Insurance
So, what exactly can this type of insurance cover? Here are some common claims:
Theft or Vandalism: Unfortunately, construction sites can attract the wrong kind of attention. This insurance helps cover losses due to theft or vandalism.
Fire Damage: A small spark can lead to a big problem. Fires, whether accidental or due to external factors, can be covered.
Weather-Related Damage: Mother Nature can be unpredictable. Severe weather events causing damage to your construction site are typically covered.
And this is just the tip of the iceberg. Every construction project is unique, so coverage can be tailored to fit your specific needs.
Why Choose Domingo Jimenez Insurance for Your Course of Construction Insurance?
At Domingo Jimenez Insurance, we don't just sell insurance; we build relationships. Our team, based right here in El Cajon, San Diego County, CA, understands the local building environment and your unique needs. We're not just insurance agents; we're your project partners.
Have any questions? Feel free to call us at 619-444-1141. We're here to help you navigate through the insurance process smoothly.
Getting Started is Easy!
Starting with Domingo Jimenez Insurance is a breeze. Whether you're a seasoned builder or embarking on your first project, we've got you covered. Just give us a call at 619-444-1141, or visit our online quote request form. We'll make sure you're equipped with the right coverage for your project.
Remember, a well-protected project is a successful project. Call us at 619-444-1141 for a personalized consultation. We're excited to be a part of your construction journey in El Cajon, San Diego County, CA!
Partner with us at Domingo Jimenez Insurance and let's build something great together. Stay safe and covered!
Your construction insurance allies at Domingo Jimenez Insurance, El Cajon, San Diego County, CA.