Box Truck Insurance. Quality Coverage At Great Rates.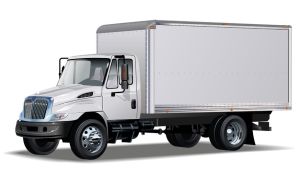 Understanding Box Truck Insurance
Welcome to Domingo Jimenez Insurance, your reliable source for comprehensive insurance solutions in El Cajon, San Diego County, CA! If you own a business that operates box trucks for transportation, delivery, or any other purpose, it's crucial to protect your vehicles and your business from potential risks and liabilities. Box truck insurance is specifically designed to provide coverage for businesses that operate box trucks of all sizes and types. This insurance helps to safeguard your business and mitigate the financial consequences that may arise from road-related incidents.
Common Claims Covered by Box Truck Insurance
Box truck operations involve certain risks. Let's take a look at some typical claims that can be covered by box truck insurance:
Collision Damage: Covers the costs of repairs or replacement if your box truck is damaged in a collision, regardless of fault.
Comprehensive Coverage: Provides protection against losses from non-collision events, such as fire, theft, vandalism, or damage caused by weather conditions.
Liability Coverage: If your box truck is involved in an accident that causes injury or damage to another person or their property, liability coverage can help cover the associated costs.
Medical Payments: Covers the cost of medical treatment for you or your passengers if injured in a collision.
Uninsured/Underinsured Motorist: Provides coverage in case you are involved in an accident with a motorist who does not have sufficient insurance to cover the costs of the damages.
The Importance of Box Truck Insurance
As a responsible business owner, it's crucial to understand the importance of box truck insurance. It provides much-needed protection for your business assets and helps in maintaining your business operations even in the face of adverse situations.
Imagine a scenario where one of your box trucks is involved in a severe accident. If you do not have box truck insurance, you may be held personally liable for the damages, medical expenses, and even face legal action from the injured party. These expenses can quickly escalate, potentially leading to financial strain on your business.
With box truck insurance from Domingo Jimenez Insurance, you can rest assured that you have the necessary protection in place. Our experienced team will guide you through the process of selecting the right coverage limits and tailor a policy that meets the unique needs of your business.
Contact Domingo Jimenez Insurance for Box Truck Insurance in El Cajon, San Diego County, CA
Don't wait until it's too late! Protect your business from the unpredictable risks associated with operating box trucks. Contact our expert insurance agents at 619-444-1141 to discuss your box truck insurance needs. We are dedicated to providing exceptional coverage and personalized service to businesses throughout El Cajon, San Diego County, CA.
Remember, safeguarding your business with box truck insurance is not just a smart business move, but it's also the responsible thing to do. Take the proactive step to protect your business today!
For an online quote request form and more information about our insurance offerings,